We are very pleased to confirm that our BoldBot Ywain is still on the AI: More than Human tour which originated at the Barbican in May 2019. This event brings together artists, Scientists and researchers to demonstrate the capabilities of artificial intelligence and the relationship between humans and technology. More information about the exhibition is available with a PDF presentation from the Barbican website. The exhibition continues its successful run in Sede Afundación in A Coruña until 5th February 2023, and continues to attract interest from venues around the world.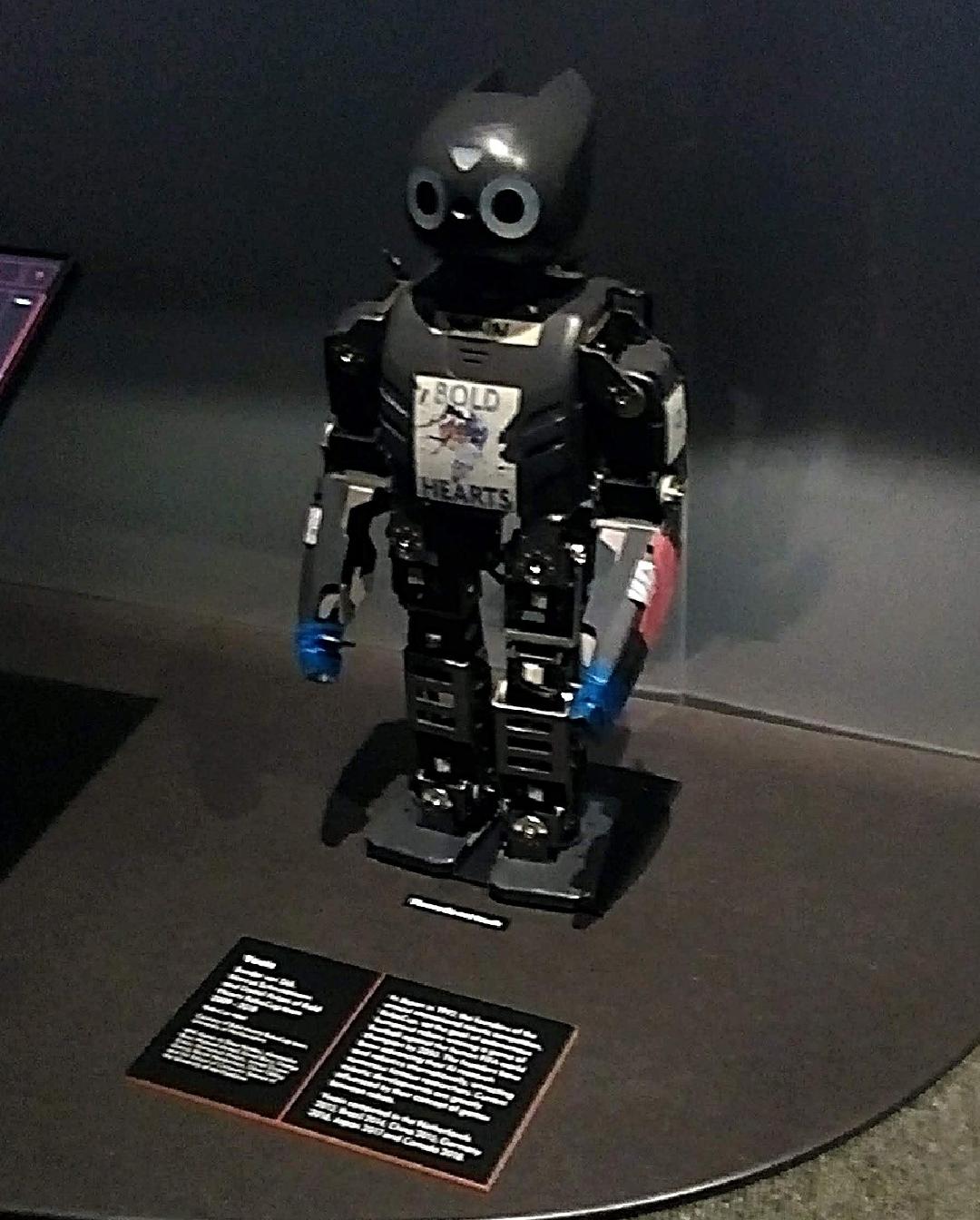 The tour continues, travelling to a second venue in Spain, the Centre de Cultura Contemporània de Barcelona (CCCB), a multidisciplinary cultural centre that deals with the key challenges of contemporary society. CCCB will work closely with Barbican to create a new iteration of AI: More than Human as part of a 3-exhibition programme on Intelligence, with the addition of works by local artists and an alternative title. AI: More than Human will be in display at CCCB from 17th October, 2023 to 17th March, 2024.
We will let you know as soon as we have further details!